---
IN STOCK
TECHNOLOGY
Distance-oriented model added sharpness and great hitting feel
• It changed to the built-in pocket cavity of the soft iron casting manufacturing method.
• Raise the launch angle by the thin a top blade, and a low center of gravity.
• Improved the strength of the face by the special manufacturing method and improved flying distance performance.
• The hitting point become more thick, and hitting feeling become mild.
• Evolved as an easy-to-use model that can be offered to a wider range of golfers.
SET:
Irons: 5, 6, 7, 8, 9, 10, 11

SHAFT:
N.S.PRO 950GH, Flex: REG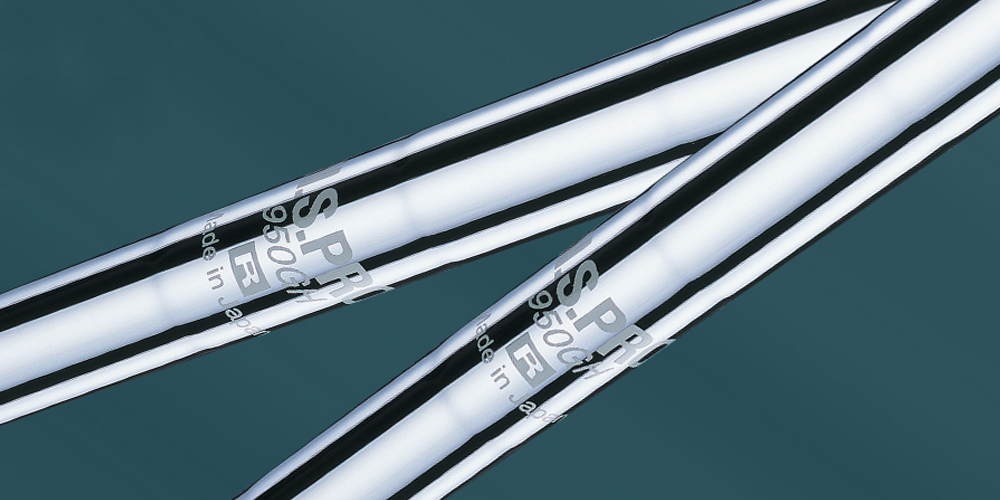 TW737 P - SPEC
HEAD MATERIAL / PROCESS
MILD STEEL / FORGED 
FINISH
SATIN FINISH ・DOUBLE-LAYER PLATING, POLISHED AND PAINTED FINISH (SILVER) 
CLUBS
3
4
5
6
7
8
9
10
11
SW
LOFT (DEG.)
19.0
21.0
24.0
27.0
30.0
34.0
38.0
43.0
49.0
56.0
LIE (DEG.)
59.5
60.0
60.5
61.0
61.5
62.0
62.5
63.0
63.5
FP (MM)
3.25
3.75
4.25
4.75
OFFSET (MM)
3.50
3.00
2.50
2.00
LENGTH (INCH)
NS PRO950GH
39.0
38.5
38.0
37.5
37.0
36.5
36.0
35.5
35.0
35.0
VIZARD IN55
39.25
38.75
38.25
37.75
37.25
36.75
36.25
35.75
35.00
35.00
VIZARD IB85
39.125
38.625
38.125
37.625
37.125
36.625
36.125
35.625
35.000
35.000
SWING WEIGHT / GROSS WEIGHT (G)
NS PRO950GH
S
D2・394
D2・399
D2・405
D2・412
D2・419
D2・426
D2・433
D2・440
D2・446
D3・449
VIZARD IN55
S
D1・362
D1・368
D1・374
D1・380
D1・387
D1・393
D1・400
D1・406
D1・416
D2・418
VIZARD IB85
S
D1・385
D1・391
D1・397
D1・404
D1・410
D1・416
D1・423
D1・429
D1・437
D2・439